Description
Class 11th Biology is a course that covers the study of living organisms and their interactions with each other and their environment. The course is based on the National Council of Educational Research and Training (NCERT) syllabus and follows the guidelines set by the Central Board of Secondary Education (CBSE) in India. It is designed to provide a thorough understanding of the fundamental concepts and principles of biology, as well as their applications in real-world scenarios. The course covers topics such as the structure and function of cells, genetics and evolution, ecology and biodiversity, and human physiology. Through a combination of classroom lectures, hands-on activities, and laboratory experiments, students will gain the knowledge and skills needed to succeed in further studies in the biological sciences and related fields.
Instructor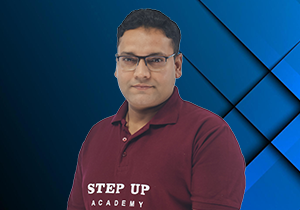 Dr. Rahul Hardenia
Expertise in Biology
Dr. Rahul Hardenia is an accomplished academician who has made significant contributions to the field of Biology education. He has served as the Head of the Department (HOD) for Biology at Success Point Classes in Rewa and is also the Founder and HOD of Biology at Doctors Academy in Bhopal. Dr. Hardenia expertise in Biology and his commitment to teaching have helped over 1000 students secure admissions to prestigious medical colleges across India by qualifying for the National Eligibility cum Entrance Test (NEET). His dedication to the field of education and his ability to inspire and motivate students has made him a respected figure in the academic community.