Description
Welcome to our Class 11th Accountancy playlist, covering the full NCERT syllabus. This playlist is designed to help students preparing for their Class 11th Accountancy exams. It includes a series of lectures and explanations by expert teachers, as well as practice questions and solutions to help you master the material. Whether you are struggling to understand a particular concept or just want to review the entire syllabus, this playlist has you covered. So sit back, relax, and let us help you ace your exams.
Instructor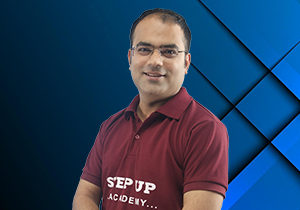 Mr. Mayank Paliwal
Expertise in Accountancy
Mayank Paliwal Sir - 12 years of experience and passion for Accountancy have made him a highly versatile teacher who continuously stays up-to-date with the evolving demands of the fast-paced Ed-tech industry. He consistently delivers his best, ensuring that his students receive the highest quality education possible.