Description
Welcome to our Class 12th Mathematics playlist! This playlist covers the full syllabus of the NCERT Mathematics textbook for Class 12th students. It includes a series of lectures, explanations, and summaries of all the chapters in the textbook, as well as practice questions and solutions to help you master the material. Whether you are looking to review the concepts covered in class or need additional help with your studies, this playlist has you covered. So lets get started on your Mathematics journey!
Instructor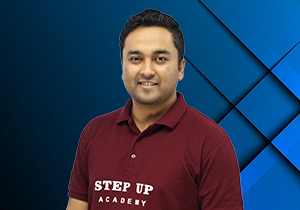 Mr. Adarsh Tiwari
Expertise in Mathematics
For the past 10 years, Mr. Adarsh has established himself as a prominent figure in Mathematics, imparting his knowledge to countless students. He holds a Bachelors degree in Electronics and Communication Engineering and has helped numerous students excel in various fields under his guidance. In addition to preparing students for JEE Mains and Advanced, he also prepares them for the NTSE. Thanks to his strong expertise in Mathematics, Aptitude, and Reasoning, over 50 students have achieved the distinction of becoming NTSE scholars. Mr. Adarsh is a dedicated and creative teacher who employs innovative teaching methods to make learning easier for his students.