Description
Welcome to our Class 12th Political Science NCERT Full Syllabus playlist! In this series, we will cover the entire curriculum for the Political Science subject as prescribed by the National Council of Educational Research and Training (NCERT). This includes topics such as political theory, comparative politics, international relations, and Indian politics. Our playlist includes a range of video lectures, presentations, and interactive quizzes to help you understand and retain the concepts covered in this subject. Whether you are preparing for your board exams or looking to build a strong foundation in Political Science, this playlist is a must-have resource for you.
Instructor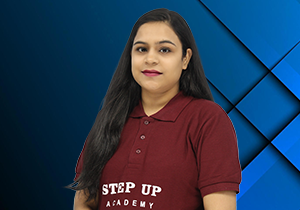 Ms. Shweta Pandey
Expertise in Political Science
Miss Shweta Pandey is an accomplished individual who has achieved several milestones in her academic and professional career. She has completed her education at the Institute for Excellence in Higher Education and has been selected for campus placements in both Infosys and TCS. Additionally, she has been appointed as an Account Officer in the Madhya Pradesh Marketing Federation. Along with her professional accomplishments, Miss Pandey has a passion for teaching and has been sharing her knowledge and expertise through her teaching experience of 6 years in academics. She specializes in coaching students for competitive exams such as the State Civil Services and SSC, and has helped many students succeed in these exams. Her teaching skills are highly recognized, as evidenced by her own qualification in the State Civil Services Prelims exam.