Description
Class 12th English is a crucial stage in a students academic career as it lays the foundation for higher studies and career opportunities. The NCERT syllabus for Class 12th English covers a wide range of topics and concepts that aim to develop the students linguistic, reading, writing, and critical thinking skills. The syllabus includes various literary works such as poems, prose, and plays from different periods and genres. It also focuses on developing the students language skills through grammar, vocabulary, comprehension, and composition exercises. Additionally, the syllabus also includes a section on functional English that focuses on developing the students communication skills for real-life situations. Overall, the Class 12th English NCERT syllabus provides a comprehensive and well-rounded learning experience for students, preparing them for higher education and future careers.
Instructor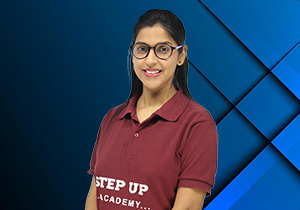 Ms. Neha Sachdeva
Expertise in English
Being a verbal trainer, Neha Mam teaches in such a playful and joyful manner that it holds students attention throughout the lecture. Her amazing approach to explaining the rules of grammar shed students fears about English being difficult to comprehend.