Description
In the 10th grade, students learn about Sanskrit grammar, vocabulary, and literature, including letters and associated rules. To excel, students need a strong foundation in grammar and vocabulary, and use Sanskrit sample papers and textbooks to prepare for exams. Sanskrit question paper class 10 covers grammar, literature, and comprehension.
Instructor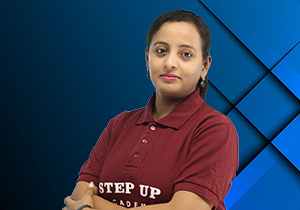 Ms. Geetanjali Andheriya
Expertise in Hindi, Sanskrit
Geetanjali Andheriya is a highly qualified individual with a double Masters degree in Hindi and Sanskrit. Her educational background has provided her with a deep understanding of both languages, including their grammar, vocabulary, and literary traditions. In addition to her academic credentials, Geetanjali has gained over 10 years of professional experience. This experience has likely allowed her to further develop her language skills, as well as gain practical knowledge of how these languages are used in various settings. Overall, Geetanjali Mam education and experience make her a valuable asset in any field that requires a strong understanding of Hindi and Sanskrit, such as academia, translation, or cultural preservation.