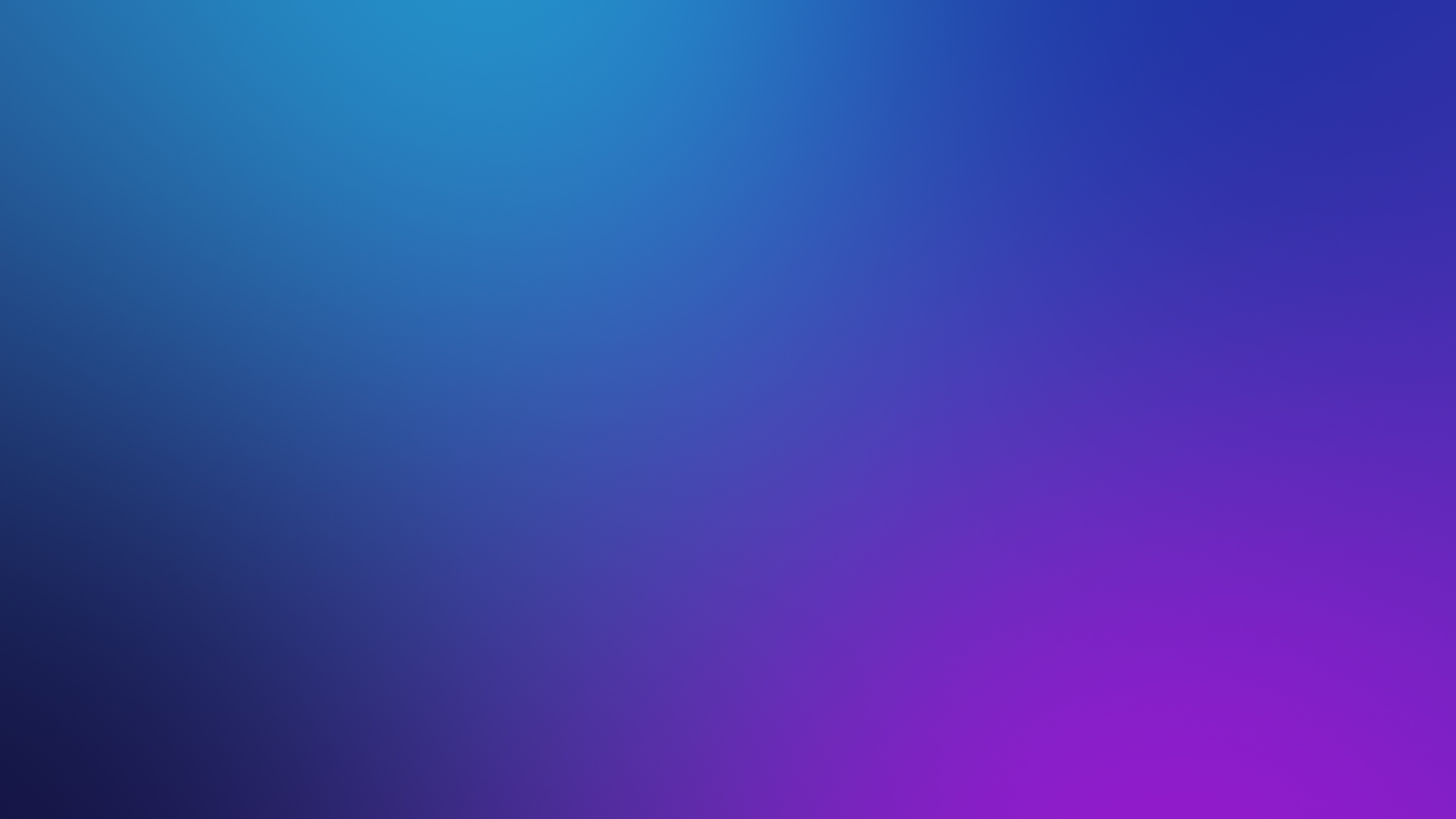 Indian prime minister to visit Greece in 40 years.
Indian Prime Minister Narendra Modi embarked on a landmark visit to Greece, marking a significant diplomatic milestone as he became the first Indian Prime Minister to set foot in the country in 40 years. This visit is aimed at fortifying the bilateral relationship between India and Greece, and it comes at the invitation of Greek Prime Minister Kyriakos Mitsotakis.
"Mera Bill Mera Adhikaar"
The Government of India, in association with State Governments, is launching an 'Invoice incentive Scheme' by the name 'Mera Bill Mera Adhikaar' to encourage the culture of customers asking for invoices/bills for all purchases.
The Scheme will be launched on 1st September, 2023.This scheme will initially be launched as a pilot in the States of Assam, Gujarat & Haryana and UTs of Puducherry, Dadra Nagar Haveli and Daman & Diu.
All residents of India will be eligible to participate in this Scheme irrespective of their State/UT. Maximum 25 invoices can be uploaded by an individual on App/web portal in a month to be considered for lucky draw.
For each uploaded invoice an Acknowledgement Reference Number (ARN) will be generated which will be used for the draw of prizes.
Kerala's First AI School Launched In Thiruvananthapuram
Kerala introduces its first AI school situated at Santhigiri Vidyabhavan in Thiruvananthapuram. It was inaugurated by the Former President of India, Ram Nath Kovind. This inaugural ceremony heralded the inception of a fresh era in the educational domain, distinguished by innovative technology and forward-looking pedagogical methods.
CSIR has launched a unique 'One Week One Lab' program.
CSIR has launched a unique 'One Week One Lab' (OWOL) program with the objective of uniquely showcasing the scientific and technological linkages of the laboratories to different strata of the society. It was launched by the Union Minister of State for Science & Technology (Independent Charge), Minister of State in the Prime Minister's Office, Dr. Jitendra Singh, Minister of State for Personnel, Public Grievances, Pensions, Atomic Energy and Space.
Sports Minister inaugurates 33 Khelo India Centres across Rajasthan
The Union Minister of Youth Affairs and Sports, Shri Anurag Singh Thakur inaugurated 33 Khelo India Centres in the State of Rajasthan.
Khelo India scheme as well as the Target Olympic Podium scheme has resulted in the highest number of medals internationally over the last few years, be it in Olympics or Paralympics or Commonwealth Games or a historic event like a Thomas Cup win. Antim Panghal too created history by becoming U20 wrestling world champion twice.
First-ever WHO Global Summit on Traditional Medicine to be held in Gandhinagar, Gujarat
The First WHO Traditional Medicine Global Summit will be held on 17 - 18 August 2023 in Gandhinagar, Gujarat, India. The summit will explore the potential benefits of traditional, complementary, and integrative medicine in addressing global health challenges. It will be co-hosted by WHO and the Government of India, which holds the presidency of the G20 in 2023. The summit will be a platform for all stakeholders, including traditional medicine workers, users and communities, national policymakers, international organizations, academics, private sector and civil society organizations to share best practices and game-changing evidence, data and innovation on the contribution of traditional medicine to health and sustainable development.
Indian-American economist Raj Chetty awarded top Harvard University prize
Raj Chetty, an Indian-American economist, and Michael Springer, a biologist, have been awarded Harvard University's George Ledlie Prize for their groundbreaking work in their respective fields.
Mr Chetty, Professor of Economics at Harvard University is also director of Opportunity Insights, a group of economists based at Harvard who study inequality.His research has shown that the American Dream is not as attainable as many people believe, and significant obstacles prevent people from achieving upward mobility.
Biologist Michael Springer, professor of systems biology at Harvard Medical School, who created a better, faster COVID test system to help deal with the spread of COVID, was also honoured with the coveted Harvard University's George Ledlie Prize. Springer also helped design and operate the new Harvard University Clinical Laboratory (HUCL), which managed testing and samples.
World Ranger Day 2023
World Ranger Day is celebrated worldwide on July 31st to commemorate Rangers killed or injured in the line of duty and to celebrate the work Rangers do to protect the planet's natural treasures and cultural heritage.
The 2023 World Ranger Day theme is '30 by 30' based on the 2022 United Nations Convention on Biological Diversity (COP15), where a Global Biodiversity Framework was agreed upon by world leaders and decision-makers. Target 3 outlined a requirement that at least 30 per cent of the planet is effectively conserved and managed by 2030 '30 by 30'.
ULLAS (Understanding Lifelong Learning for All in Society) mobile application.
The ULLAS mobile application marks a significant milestone in harnessing the potential of technology to facilitate widespread access to basic literacy. This user-friendly and interactive app available both on android and ios and will serve as a digital gateway for learners to engage in diverse learning resources through the DIKSHA portal of NCERT. The ULLAS (Understanding Lifelong Learning for All in Society) initiative is poised to revolutionise education and literacy across the nation, by fostering a learning ecosystem that reaches every individual, bridging the gaps in basic literacy and critical lifeskills. It imparts basic education, digital and financial literacy and critical life skills to citizens aged 15 and above who lost on the opportunity to go to school. It is being implemented through volunteerism.
International Exhibition-cum-Convention Centre - 'Bharat Mandapam'
International Exhibition-cum-Convention Centre (IECC) complex at Pragati Maidan in New Delhi. The name – Bharat Mandapam – derives its root from Lord Basaveshwara's idea of Anubhav Mandapam, which was a pavilion for public ceremonies. This complex will be available for all people and will have all the facilities to help the country achieve the goal of making a developed and modern nation.
World Hepatitis Day 2023
World Hepatitis Day is observed on July 28th annually. Hepatitis virus has five commonly known strains: Type A, B, C, D, E. All of them affect the liver. The urgency of this awareness drive stems from the alarming statistics that indicate someone dies from hepatitis or related conditions every 30 seconds globally.
The theme of World Hepatitis Day
'one life, one liver'
CRPF 85th Raising Day Observed on 27 July 2023
The Central Reserve Police Force (CRPF),85th Raising Day on 27 July 2023.CRPF is India's largest Central Armed Police Force, which operates under the authority of the Ministry of Home Affairs (MHA).CRPF is paying tribute to its martyrs and reaffirming its commitment to protect the nation.
WTO's 13th Ministerial Conference
Dr. Thani Al Zeyoudi, the UAE Minister for Foreign Trade, has been chosen as the chair of the 13th Ministerial Conference of the World Trade Organization (WTO), to be held in Abu Dhabi in February 2024.Thuraiya Hamid Alhashmi, the Director of International Financial Relations and Organizations Department at the UAE Ministry of Finance, has been appointed as a member of the Board of Directors and a Constituency Director at the New Development Bank (NDB), a multilateral development institution established by BRICS countries.
Kargil Vijay Diwas 2023
Kargil Vijay Diwas 2023 is celebrated annually across the country on July 26th to pay tribute to the bravery and valor of the Indian soldiers who made the ultimate sacrifice for the country during the Kargil War in 1999. The day commemorates the victory of Operation Vijay, which was a significant military victory over Pakistan during the Kargil War in 1999.
National Mango Day 2023
National Mango Day is celebrated every year on 22 July. Mango was first grown in India 5,000 years ago In India, mango is a symbol of love and is also considered a sign of friendship. In South Asia, mangoes are so prized that they are considered the national fruit of Pakistan and India, and the national tree of Bangladesh. The mango is called "mango" in English and Spanish-speaking countries and the name was derived from the Malay word "manna", which was changed to "manga" by the Portuguese when they arrived in Kerala in the 1490s for the spice trade. The National Mango Board was formed in 2005 under the Mango Promotion, Research and Information Order to educate about mango culture, taste and nutrition, as well as increase mango consumption in the United States.
Sashakt Mahila Rin Yojna
Himachal Pradesh CM Sukhvinder Singh Sukhu launched a new scheme to economically empower women.The 'Sashakt Mahila Rin Yojna' is an initiative of the Himachal Pradesh State Cooperative Bank (HPSCB) which will provide loans to women for pursuing their entrepreneurial dreams, engage in livelihood activities, fulfil their day-to-day needs and uplift their families.
FIRST MCA(Missile Cum Ammunition) BARGE, LSAM 7 (YARD 75) AT INS TUNIR, MUMBAI
The Barge has been built under the classification rules of Indian Register of Shipping (IRS) with a service life of 30 years. With all major/ auxiliary equipment sourced from indigenous manufacturers, the Barge is proud flag bearer of "Make in India" initiative of Ministry of Defence.
Induction of MCA Barges will provide impetus to Operational commitments of IN (Indian Navy) by facilitating Transportation, Embarkation and Disembarkation of articles / ammunition to IN Ships both alongside jetties and at outer harbours.
Nokia and TSSC launch 5G skill development centre in Gujarat
In partnership with the Telecom Sector Skill Council (TSSC) and Kaushalya-The Skill University, Nokia has announced the establishment of a 5G skill development center in Gujarat. The Center of Excellence (CoE) at ITI Kubernagar will establish a skill Lab dedicated to training individuals in 5G technology skills.
The primary objective is to offer job placements to at least 70 percent of learners within 4-6 weeks after completing the course. In the first year of the project, approximately 300 candidates will benefit from this program. Balvantsinh Rajput, the Cabinet Minister for Labour and Employment in the state, presided over the inauguration ceremony of the 5G skill development center.
World's Most Powerful Passport Index 2023
Singapore now holds the title of the world's most powerful passport, granting visa-free access to 192 out of 227 global travel destinations. Three European countries, namely Germany, Italy, and Spain, have moved up one rank to share the second position, with visa-free access to 190 destinations. For the first time in five years, Japan has been dethroned from the top spot and now ranks third, with its passport providing visa-free access to 189 destinations.India has made significant progress in the Henley Passport Index, improving its ranking by 5 spots compared to the previous year. It currently shares the 80th position on the index with Togo and Senegal. Indian passport holders now enjoy visa-free access to 57 countries, reflecting the country's enhanced global travel privileges.
Wimbledon 2023 Final
Wimbledon 2023 men's singles final in which Carlos Alcaraz beat four-time defending champion Novak Djokovic 1-6, 7-6(6), 6-1, 3-6, 6-4 to win his maiden title at The Championships. The action as it unfolded on Centre Court at the All England Lawn Tennis and Croquet Club in London, England.

| | | | |
| --- | --- | --- | --- |
| S.R | Category | Winner | Runner up |
| 1. | Men's Singles | Carlos Alcaraz | Novak Djokovic |
| 2. | Women's Singles | Marketa Vondrousova | Ons Jabeur |
| 3. | Men's Doubles | WesleyKoolhof & NealSkupski | HoracioZeballos & MarcelGranollers |
| 4. | Women's Doubles | Barbora Strýcová & Hsieh Su-wei | Elise Mertens & Storm Sanders |
| 5. | Mixed Doubles | Mate Pavić & Lyudmy laKichenok | XuYi fan & Joran Vliegen |
India-Mongolia joint military exercise "Nomadic Elephant – 2023"
The contingent will participate in the 15th edition of bilateral joint military exercise "NOMADIC ELEPHANT-23". The exercise is scheduled to be conducted at Ulaanbaatar, Mongolia from 17 to 31 July 2023. Exercise NOMADIC ELEPHANT is an annual training event with Mongolia which is conducted alternatively in Mongolia and India, the last edition was held at Special Forces Training School, Bakloh in October 2019.The aim of this exercise is to build positive military relations, exchange best practices, develop inter-operability, bonhomie, camaraderie and friendship between the two armies.
Chandrayaan-3
India's lunar mission Chandrayaan 3 is going to be launched on July 14, at 2:35 P.M. from Satish Dhawan Space Centre in Sriharikota announced by the Indian Space Research Organisation (ISRO).The Chandrayaan-3 spacecraft will be launched by the Launch Vehicle Mark-III (LVM3). Chandrayaan-3 is a follow-up to Chandrayaan-2, to demonstrate end-to-end capability in safe landing and roving on the lunar surface.Chandrayaan-3 is consists of Lander Module (LM), Propulsion Module (PM) and a Rover with an objective of developing and demonstrating new technologies required for Interplanetary Missions.
Tamil Nadu gets its first flying training school
The first Flying Training Organisation (FTO) in Tamil Nadu by the Directorate General of Civil Aviation (DGCA). EKVI Air Training Organization Pvt Ltd has been granted permission to operate from Salem Airport, marking a significant milestone for aspiring pilots in the region.
Olympic Council of Asia elects Sheikh Talal as new President
Kuwait's Sheikh Talal Fahad Al Ahmad Al Sabah has been elected as the new President of the Olympic Council of Asia (OCA) following a vote overshadowed by allegations of corruption. Sheikh Talal replaces his older brother Sheikh Ahmad Al-Fahad Al-Sabah, who led the OCA for 30 years until 2021 when he was forced to step down after being found guilty of forgery in a court in Geneva and sentenced to at least 13 months in prison.
Second regional discussion on child protection, child safety and child welfare organized in Bhopal
The Ministry of Women and Child Development (MoWCD), Government of India, organized the second one-day regional discussion on child protection, child safety and child welfare in Bhopal. Three states Madhya Pradesh, Chhattisgarh and Rajasthan participated in it. The event is part of a series of regional discussions being organized across the country to increase awareness and public connect on child protection, child safety and child welfare issues.
The focus of the program was on amendments to the Juvenile Justice Act, Rules. Its impact on adoption processes was underlined in the experience shared by the prospective adoptive parents who received expedited offers after the amendment in September, 2022.