Description
NEET 2023 Free Crash Course is a comprehensive online learning program designed to help students prepare for the National Eligibility cum Entrance Test (NEET) scheduled in 2023. This course offers free access to study materials, live classes, practice tests, and doubt-solving sessions to help students strengthen their conceptual understanding of Physics, Chemistry, and Biology. The crash course is structured to cover the entire syllabus of NEET 2023 within a short period, enabling students to revise and practice effectively. The course is ideal for students who are looking for a last-minute intensive revision program and want to enhance their chances of cracking NEET 2023.
Instructor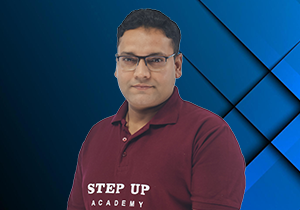 Dr. Rahul Hardenia
Expertise in Biology
Dr. Rahul Hardenia is an accomplished academician who has made significant contributions to the field of Biology education. He has served as the Head of the Department (HOD) for Biology at Success Point Classes in Rewa and is also the Founder and HOD of Biology at Doctors Academy in Bhopal. Dr. Hardenia expertise in Biology and his commitment to teaching have helped over 1000 students secure admissions to prestigious medical colleges across India by qualifying for the National Eligibility cum Entrance Test (NEET). His dedication to the field of education and his ability to inspire and motivate students has made him a respected figure in the academic community.