Description
Welcome to our Class 9th Sanskrit NCERT Full Syllabus playlist! In this series, we will be covering all the topics prescribed by the National Council of Educational Research and Training (NCERT) for the Class 9th Sanskrit syllabus. From the basics of Sanskrit grammar to the study of ancient Indian texts, this playlist has got you covered. Our experienced teachers will guide you through each concept with clear explanations and examples, making sure you grasp everything you need to excel in your exams. So, if you want to ace your Sanskrit exams, this playlist is a must-watch for you.
Instructor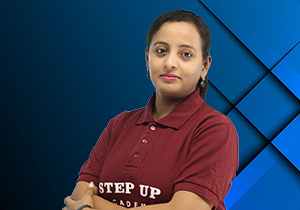 Ms. Geetanjali Andheriya
Expertise in Hindi, Sanskrit
Geetanjali Andheriya is a highly qualified individual with a double Masters degree in Hindi and Sanskrit. Her educational background has provided her with a deep understanding of both languages, including their grammar, vocabulary, and literary traditions. In addition to her academic credentials, Geetanjali has gained over 10 years of professional experience. This experience has likely allowed her to further develop her language skills, as well as gain practical knowledge of how these languages are used in various settings. Overall, Geetanjali Mam education and experience make her a valuable asset in any field that requires a strong understanding of Hindi and Sanskrit, such as academia, translation, or cultural preservation.