Description
JEE 2023 Physics- 20 Days Free Crash Course is a specially designed online course that aims to help students prepare for the Joint Entrance Examination (JEE) for Physics in 2023. This 20-day course is completely free of charge and covers a wide range of important topics in Physics that are crucial for success in the JEE exam. The course is led by experienced instructors who use a combination of lectures, interactive sessions, and practice problems to help students master key concepts and develop strong problem-solving skills. With this crash course, students can gain a solid foundation in Physics and increase their chances of achieving success in the JEE exam.
Instructor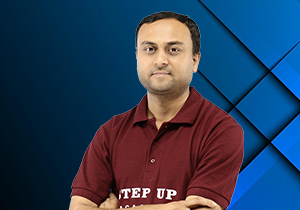 Mr. Akarshan Tiwari
Expertise in Physics
Akarshan Tiwari is an experienced educator with a strong academic background in Electricals & Telecommunication. With over 16 years of teaching experience, he has honed his skills and developed a deep passion for imparting knowledge to students. His extensive knowledge and expertise in the field make him a highly sought-after teacher, and his dedication to his students is unparalleled. Throughout his career, Akarshan Tiwari has shown a commitment to excellence in teaching, constantly striving to improve and innovate his teaching methods. His students appreciate his friendly and approachable demeanor, making him a beloved figure in the classroom. Overall, Akarshan Tiwari impressive academic credentials and vast teaching experience make him a valuable asset to any institution.